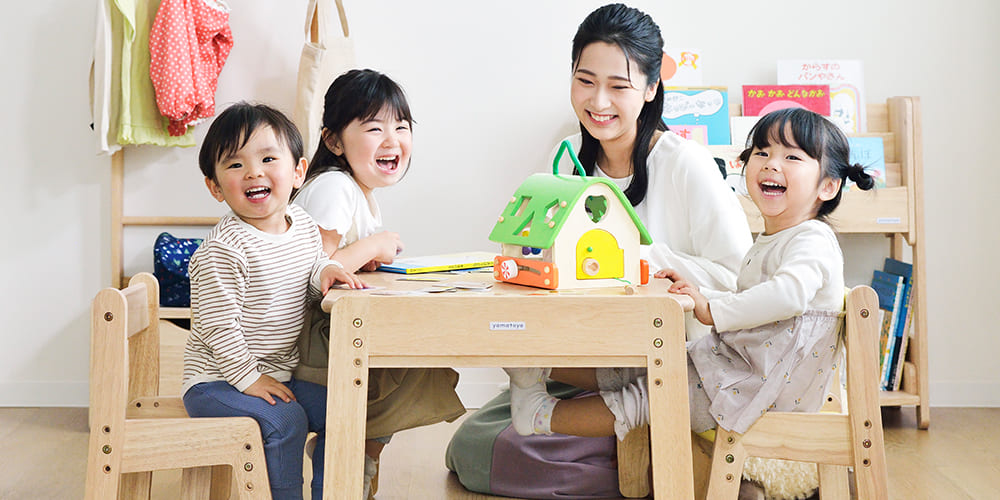 Play freely, grow healthy.
There would be no boundary between playing and learning.
Having fun with norsta surrounded by family and friends,
Hope kids can learn one's sociality by using norsta with fun.
norsta is created based on that hope.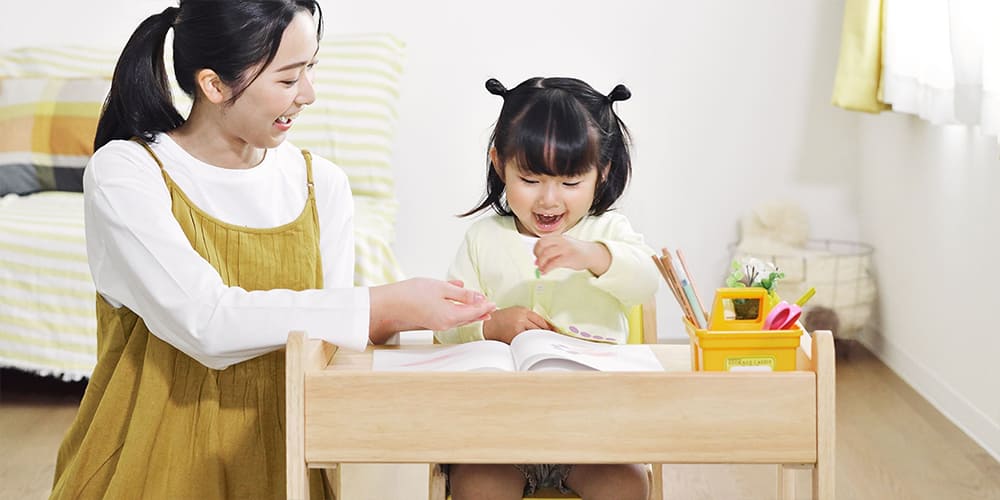 Find out the joy at the desk.
Roundness of furniture.
Wide desk enough for kids.
Well-designed-stability of the chair.
All these factors lead to reach good sitting custom for kids.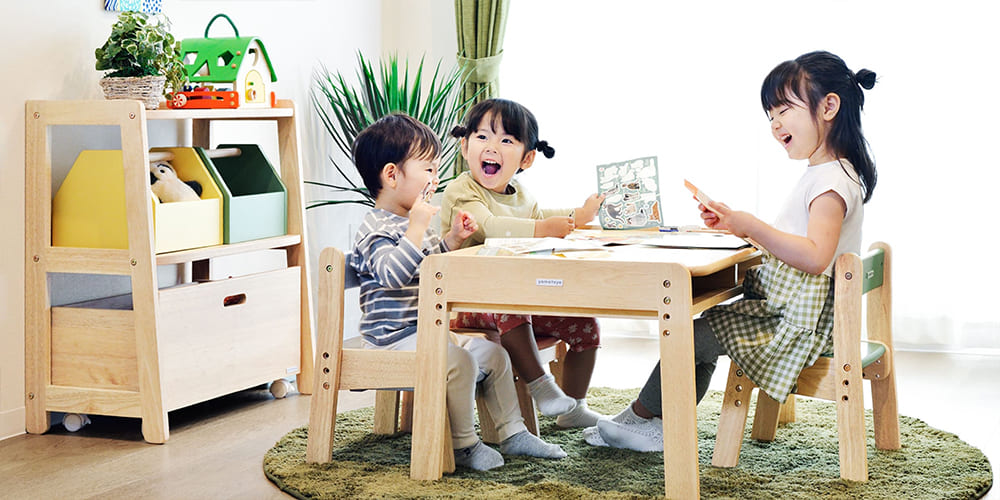 Sit around and have fun together.
Table is for multiple kids.
You can play games, study, draw etc..
Everything is much enjoiyable with friends!
Desk and chair heights are adjusted in 3 levels.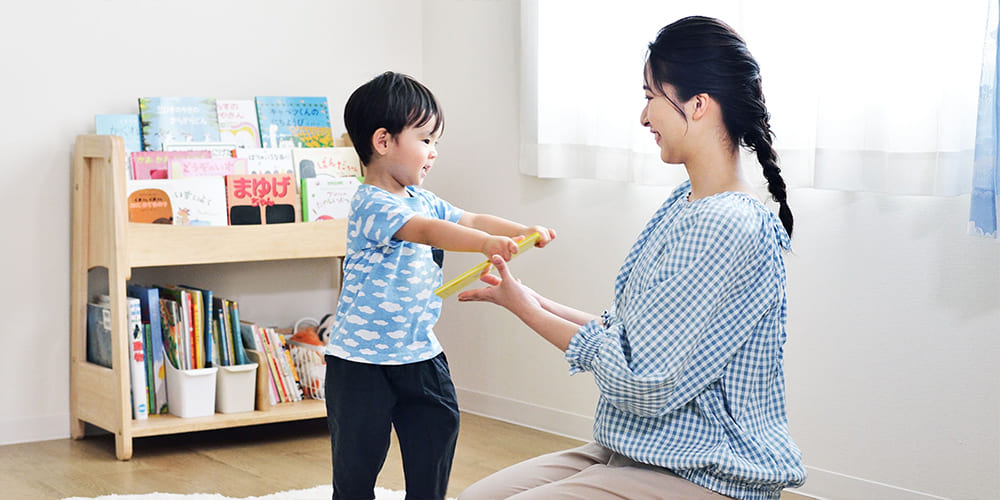 Support what you want.
Easy to pick up and take back.
Fun to choose things at one's curiosity.
Bookshelf implements capacity and usability.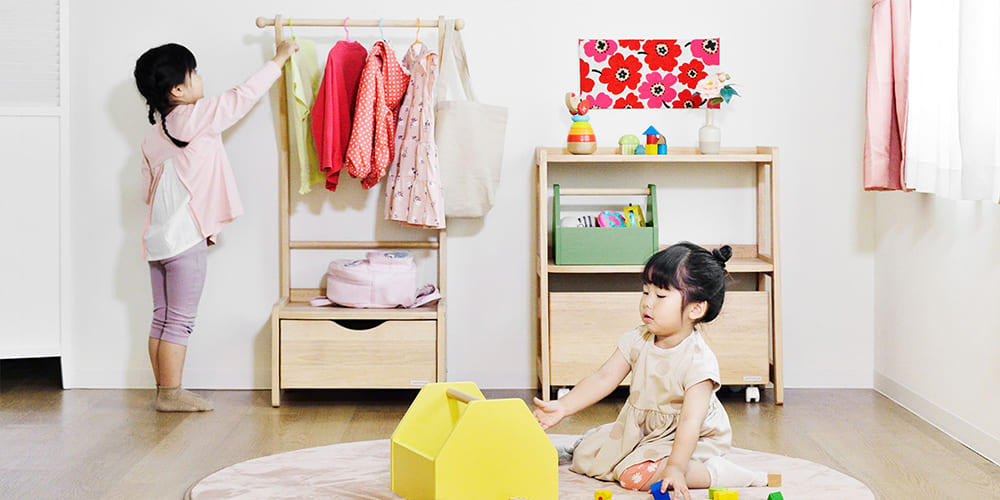 Tidying up is a part of playing.
Hanging clothes.
Putting toys away.
Let's do them with practical furniture.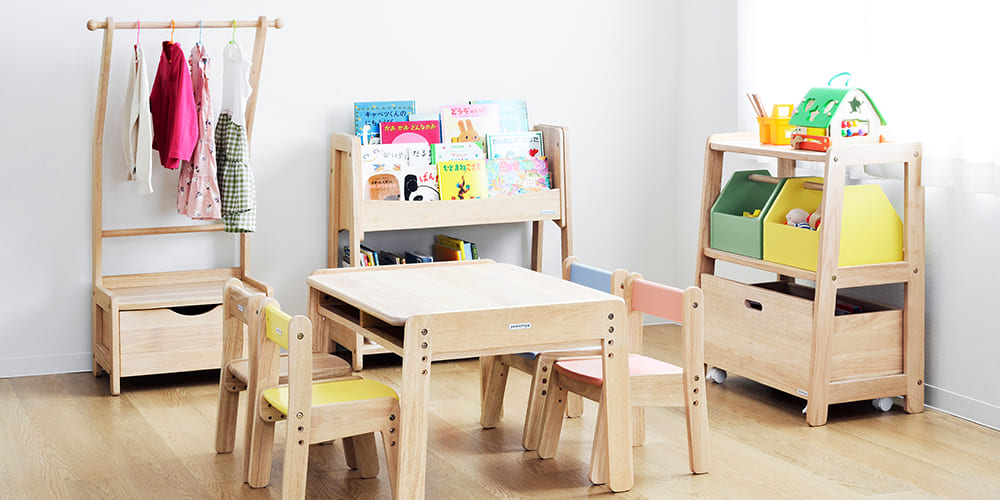 Growth of kids means growth of parents.
It may be good parents "doing it for little one", but
it may be better being around for support.
Taking out and tidying up come before and after playing and learning.
Developing confidence by increasing what "can do by oneself" makes
the kids more independent and enhanced one's sociality.
That contributes one's growth further.
yamatoya supports developing decent relationship of parents and kids
by furniture craftmanship.