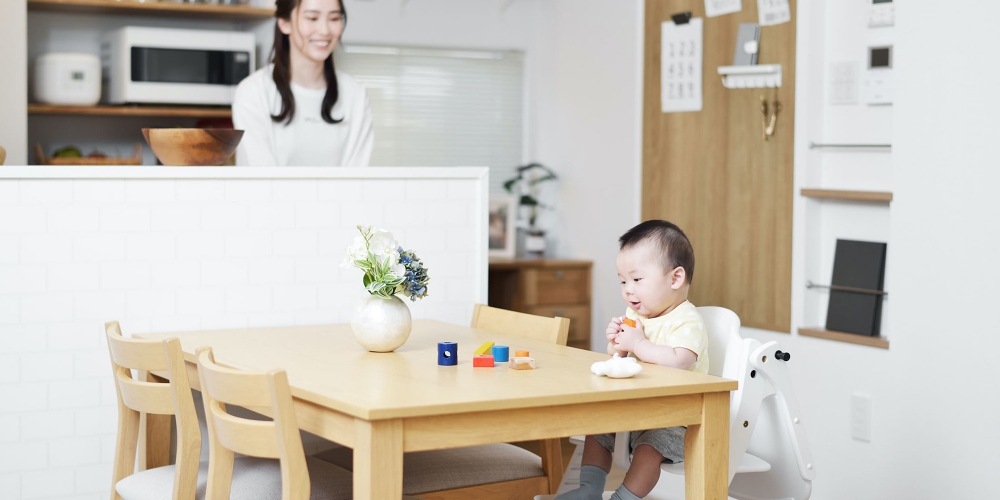 A peaceful smile.
There is a special seat for babies.
Highly stable specifications that allow the baby to sit firmly.
You can use it with confidence every day.
The material is recycled "rubber tree" after collecting sap.
We are considering the sustainability of the natural environment.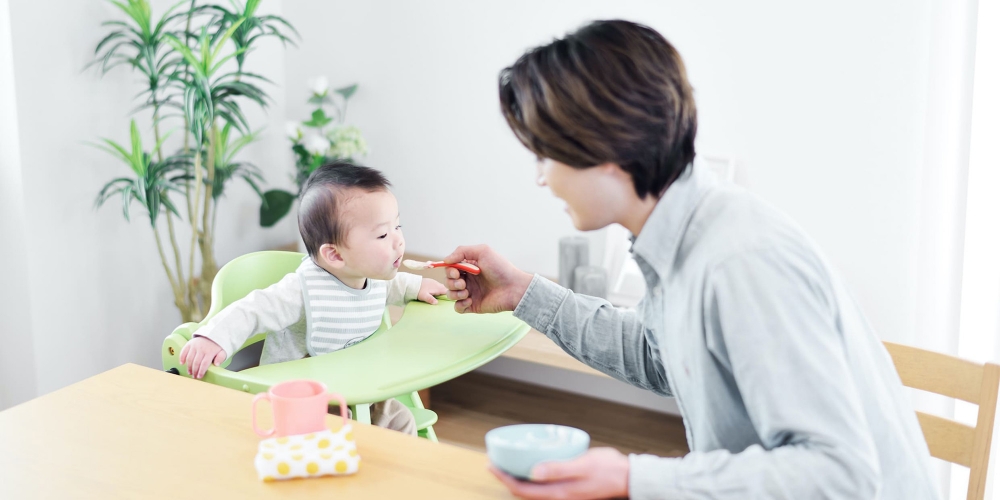 Enriched communication
between parents and children
Since the baby can sit without stress in the orientation and posture, it is easy to eat and talk.
sukusuku creates a time when parent-child relationships are enriched.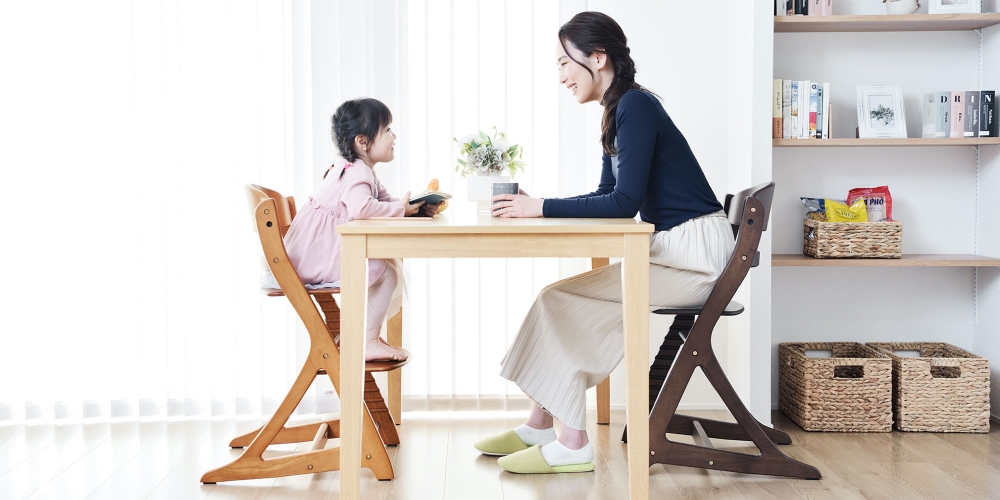 A favorite product that can be used by all ages, from baby to adult.
Since sukusuku is well made, it can be used as a normal chair from a baby chair.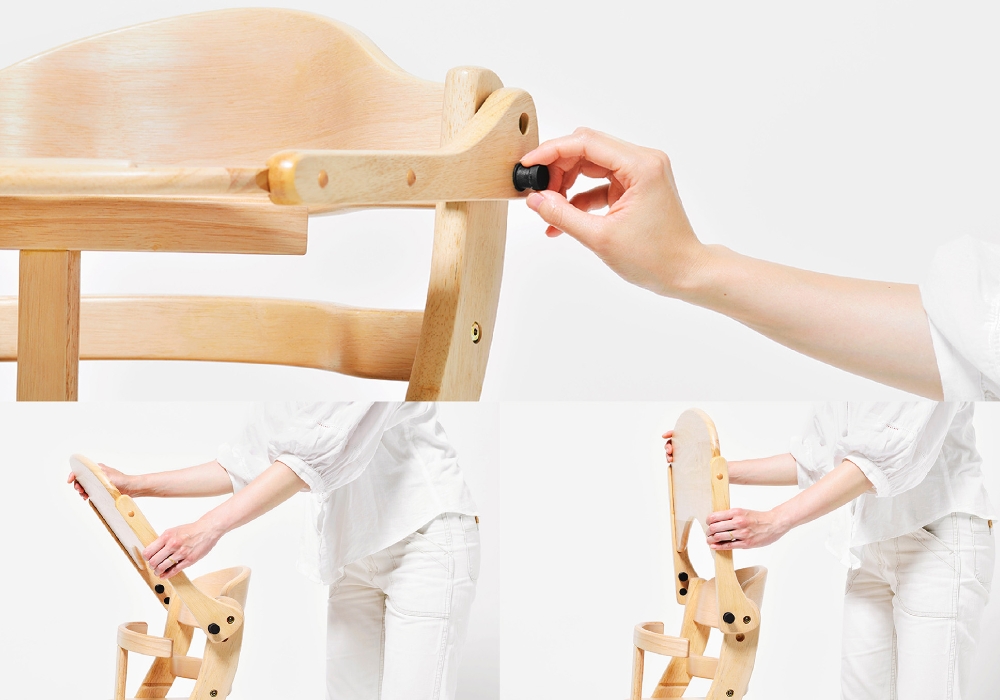 A dedicated table is useful.
When you're not using the table, you can turn it back.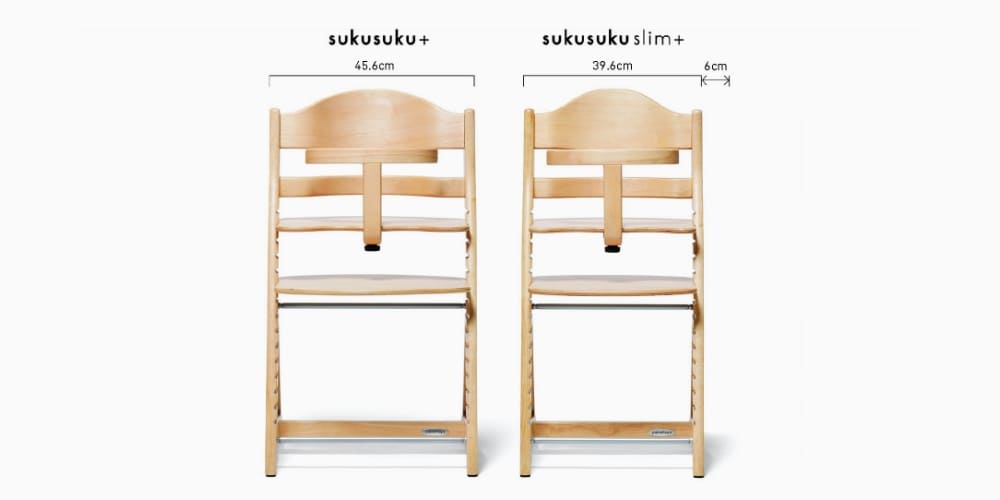 Effective use of living space with slim size.
Even with a limited table width, it can be neatly accommodated.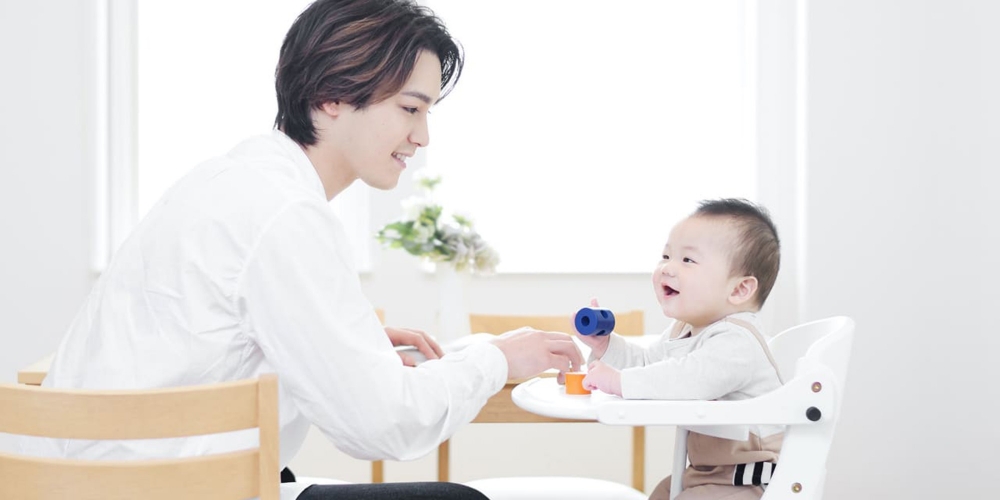 Achievements of over 20 years while many babies have been sitting.
It is our history of carefully facing the act of "sitting".